At Dental Care Parramatta, our dental clinic offers friendly and high quality care for all of your dental needs.
Our general dentistry services include…
General check ups
White fillings
Extractions
Preventative dentistry
Root canals
Sedative dentistry, and more…
Whether you're here for a general dental check up or in need of more specialised work or cosmetic dentistry, our experienced team of dental health professionals provides top quality care for your oral health.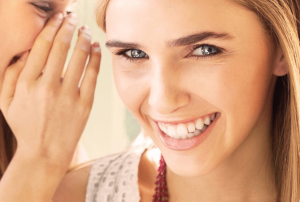 Our General Dental Services…
We offer a variety of services at our dental clinic in Parramatta to fit your needs. These include:
General Check Ups
We aim to keep you healthy and smiling. We recommend that you come in every six months for a dental check up and cleaning. These visits help prevent the build up of plaque that can lead to tooth decay, and help prevent the development of cavities and other oral health problems.
White Fillings
Gone are the days of the old silver fillings! We use white resin fillings to fill cavities, repair chipped teeth, and repair old fillings. These natural-looking fillings blend in with your teeth perfectly, and are stronger than the old-fashioned silver fillings.
Extractions
We use extractions only in the event that other dental procedures will not be able to save your tooth. If an tooth or wisdom tooth extraction is needed, our priority is to keep you safe and comfortable. We will minimise discomfort and get you back to smiling again as soon as possible.
Preventative Dentistry
At Dental Care, our dental clinic in Parramatta puts high priority on preventative dentistry. Prevention is the best medicine and can save you from the need of more advanced procedures.
We use modern techniques to keep the root canals we perform as pain-free as possible. When a root canal is needed, we carefully remove the infected pulp and clean the inside of the tooth, finishing with a filling. This allows you to keep your tooth, avoiding extraction.
Sedative Dentistry
Anyone can feel comfortable at the dentist with the use of sedative dentistry. Our sedative dentistry allows for dental treatments that are pain free.