Pain free dentistry in Parramatta is closer than you think. We provide…
Painless injections
Sleep dentistry
Oral sedation
Traditionally, a dentists office is known for painful procedures.
In our modern dentist offices, there is no need for painful procedure. Or the anxiety that comes with it.
At Dental Care Parramatta, we will keep you feeling comfortable before, during, and after your appointment.
We use state of the art technology to offer you pain free dentistry.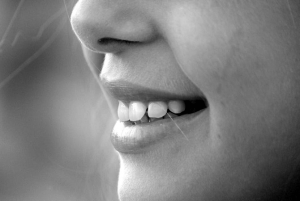 Pain Free Dentistry In Parramatta Is Easily Accessible
Regardless of the dental procedure you require, our techniques can eliminate pain. We will be able to keep you pain free and comfortable during your appointment.
Pain free dentistry in Parramatta is possible! A positive experience with your dental is easier than you might think.
Our Pain Free Dentistry Techniques
We offer the following techniques for pain free dentistry in our Parramatta office:
Pain free injections
Advancements in dental care have allowed us to use a special system for injections that reduces pain and discomfort.
The injection is slow and steady so that you don't feel it at all. No heavy metal syringes required!
Fast becoming popular The Wand, is a Single Tooth Anaesthesia (STA) system. We use this system to apply anaesthetic to the area being treated. This enables only one part of the mouth to go numb rather then the whole or certain sections of the mouth.
The recovery time to having your mouth feel good as new and not sedated is extraordinarily fast.
Sleep dentistry
For a completely stress-free experience, we offer sleep dentistry.
An intravenous sleep medication, or sedative, is administered through an IV. The medication is monitored by a qualified member of our team.
This allows you to remain completely relaxed and comfortable during your session.
Oral sedation
Similar to sleep dentistry, oral sedation provides for a completely stress free dental experience.
In this case, you would take a sedative pill about an hour before your procedure is scheduled to begin.
This allows time for the medication to take effect and helps you keep calm and comfortable throughout your procedure.