Come visit Dental Care Parramatta's dental office where your smile is our number one priority.
We are the leading Parramatta dentist in the area and we strive for perfection.
Before calling Pacific Smiles Parramatta give us a call.
We pride ourselves on our work and you will be thrilled with the results.
About Dental Care Parramatta
We have served the Western Sydney area with excellent dentistry for many years. We have recently set our focus on moving our clinic to the Parramatta CBD.
This change has re-energised our desire to provide our patients with high quality, convenient and affordable care.
Our rates are comparable to other dentists in the area, including Pacific Smiles Parramatta.
We specialise in many forms on dentistry, including:
General dentistry
Cosmetic dentistry
Pain-free dentistry
General Dentistry
General dentistry provides regular checkups and related services to prevent future dental problems.
If you visit your dentist regularly and practice good dental hygiene you can enjoy exceptional dental health. If you are transferring from Pacific Smiles Parramatta we are thrilled to have you as our patient.
Regular checkups along with brushing and flossing at home are essential to your dental health. We encourage that you have a dental checkup and cleaning every six months.
We are able to fill cavities and repair chipped teeth with the use of white fillings. Here at Dental Care Parramatta, we are can give you that natural-looking with these fillings.
We are able to use extraction when other dental procedures cannot be used. With our pain-free methods, we are able to make your visit very comfortable.
Our dental clinic puts a high priority on preventative dentistry. Prevention is key to saving you from advanced procedures in the future.
If you need a root canal, we can carefully repair and save your damaged tooth. This procedure allows you to avoid extraction.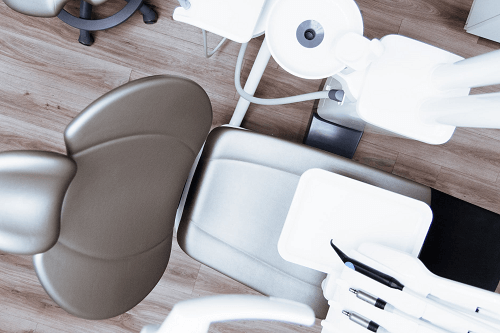 Cosmetic Dentistry
Cosmetic dentistry enhances your smile and overall appearance. These procedures can help boost your self-esteem and confidence. We accept referrals from Pacific Smiles Parramatta.
There are many factors that can change the colour of your teeth. We are able to give you a bright, white smile that you can be proud of, in as little as an hour. Is
Custom made dentures are able to replace a full, or partial set of teeth. Dentures are not permanent and can be removed for easy cleaning.
Crowns can be used to cover a weakened or damaged tooth, especially after a root canal treatment. Crowns are able to restore the tooth to its previous shape, size and colour.
Dental bridges are fixed prosthetic devices that can be used to fill the spaces where you have a missing tooth or multiple teeth. The bridge is able to keep your smile looking natural and repair your bite.
If you need braces, you no longer have to have a mouth full of unattractive metal. Invisible braces are nearly unnoticeable which is more visually appealing than traditional braces.
Veneers are a great way to hide imperfections on a tooth. They can help enhance your smile and protect your teeth.
If you are in need of cosmetic dentistry work or general dentistry come visit us. We would love to have the chance to work with you and your family.
Contact the Dentist Parramatta office to book your next exam. Please note we are not affiliated with Pacific Smiles Parramatta.